One year after the unsatisfying Meta Connect 2021, the anticipated Meta Quest Pro was announced in a presentation that reveals the company's growing interest in the market for businesses. A new strong alliance with Microsoft could be a real game-changer, and other collaborative efforts with companies like Accenture could facilitate the introduction of VR into new industries.
Meta continues to emphasise the social factor as essential, including gesture tracking and redesigned full-body avatars. In the short term, however, the gaming market appears to be a secondary priority.
Quest Pro finally real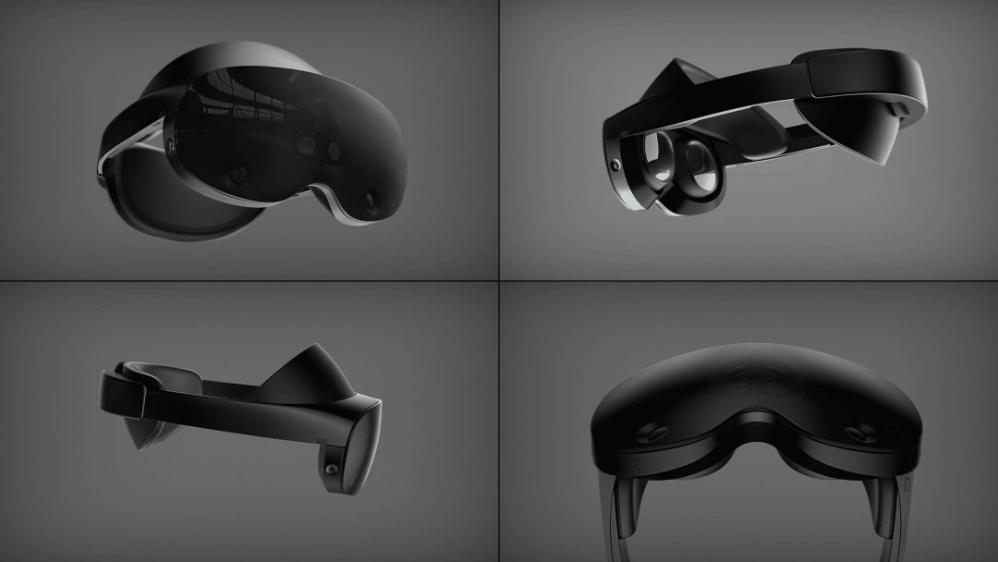 A new stylish and pleasant design that will allow users to wear the glasses for longer periods of time. Although the halo straps might not be the preferred choice for everyone, the Quest Pro is carefully designed for comfortable, long sessions.
Super thin pancake lenses and better image quality to provide greater immersion, with 30% higher definition and 70% improved contrast. The powerful Snapdragon XR2+ chip, as well as the super-low latency Wi-Fi 6E, contribute to a more immersive experience. Impressive technical specifications that make the new Meta flagship headset unbeatable.
The Quest Pro takes the lead in a new generation of mixed reality devices thanks to its frontal cameras that will allow customers to keep vision of their surroundings while introducing virtual elements. Additional face-tracking cameras have been integrated to improve avatar gestures and social interactions.
On the down side, the cost. With a starting price of $1,500, the Meta Quest Pro is a high-end device that caters to businesses rather than casual gamers. Available starting on October 25th.
New controllers were also presented. Enhanced smooth design and better tracking that will enable a wider variety of movements. They are compatible with Quest 2 and can be purchased separately.
Key partnerships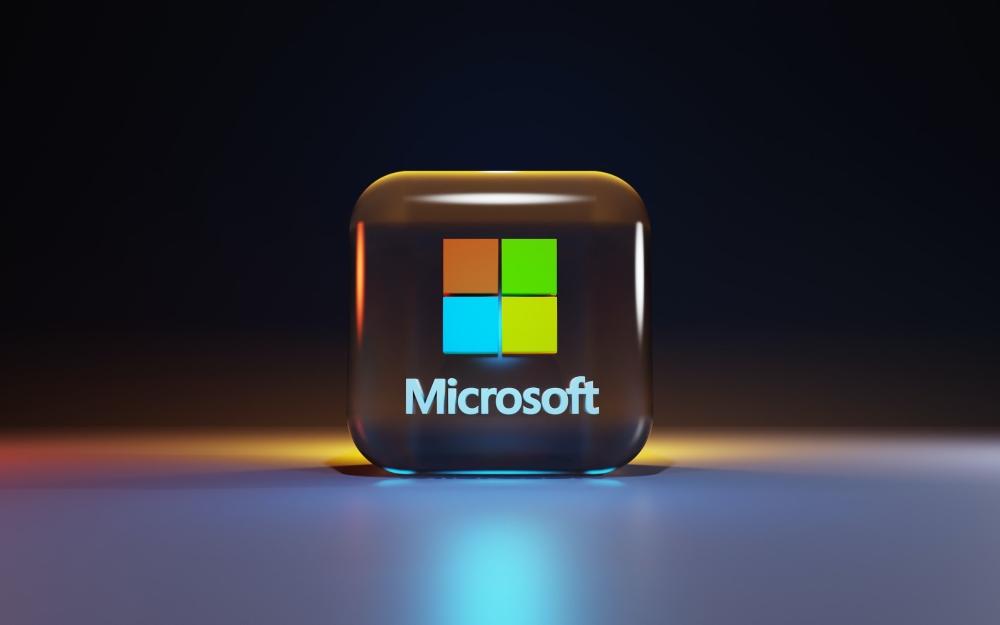 A new massive partnership with Microsoft was announced. This collaboration could be a perfect match. Microsoft has already proven their great interest in the virtual reality market with Mixed Reality Portal. Incorporating Microsoft 365, Microsoft Teams, and other productivity tools in combination with Horizons can be an important stepping stone towards a broader usage of VR technology for working. Companies will find it simpler to switch to XR equipment thanks to Microsoft Intune.
The partnership with Accenture continues and moves forward. The companies started collaborating to develop new ways to increase work productivity years ago and have been accelerating since 2020. Accenture improved information retention by 30% as a result of redesigning their onboarding procedure and creating their virtual campus, one of the largest environments in the Metaverse.
As a colourful note, an interesting cooperation with Ray-Ban was also presented, in what seems to be the starting point of an incremental approach for AR glasses. In this initial iteration, regular sunglasses with the classic Ray-Ban design will be able to connect to smartphones and integrate a set of cameras to take photos and Spotify Tap to play music.
Socialise without limits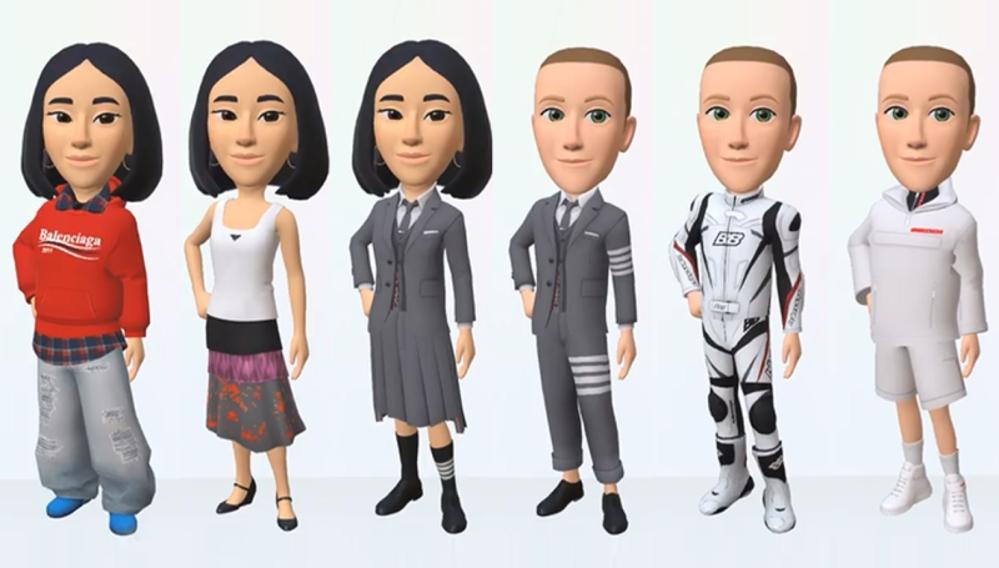 Meta continues to emphasise the social aspect of their Metaverse; after all, this is what Facebook is best at. Social interaction is a key strategy to incrementally attract more and more users in a geometric progression, as well as to increase retention and average usage duration. An immediate goal is to make the Metaverse ecosystem available on as many systems and devices as possible. This will make it simple for people who don't use VR to enter the virtual universe.
Cross-platform accessibility for avatars will improve user identification with their digital twin. A new generation of full-body avatars will be released, along with new customisation and outfit shopping possibilities. This also means more chances for virtual commerce and opportunities for creators. Interestingly, neither NFT nor cryptocurrencies were mentioned even once during the entire keynote.
Additionally, the new headset will allow for richer facial gestures, reflecting subtle movements in the avatars. When the next generation of photo-realistic avatars is developed—which doesn't appear to be technically feasible anytime soon—this will be especially crucial.
A hint of the future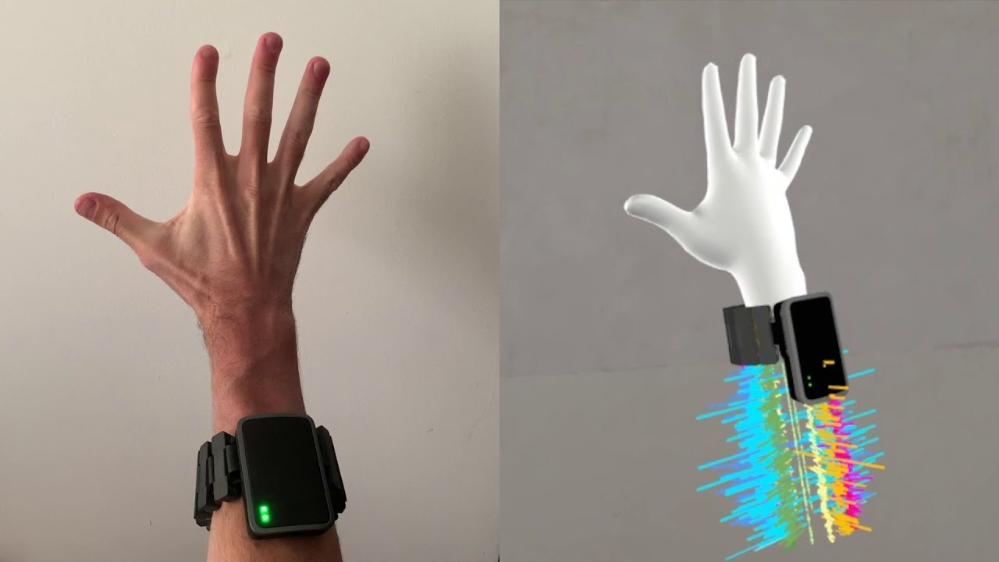 It is already clear at this point that the disruptive device that will bring the mass audience into the VR market does not exist yet. We will have to wait a little longer for the iPhone of virtual reality to be implemented. However, for the time being, Meta showed us what their most promising research projects currently are. There is no mention of a future headset though.
We got to see a quick demonstration of the next photo-realistic pixel-codec avatars. A quick scan with your smartphone will allow you to create your own 3D model in minutes. These highly detailed avatars will be a great milestone, elevating social interaction to a whole new level of immersion.
Furthermore, important advancements are being made in the field of neural interfaces. In this way, AI can be trained to recognise the subtle muscular movements that differ from person to person and translate the signals into precise control actions in a virtual environment. The quality of future haptic peripherals will depend on the outcomes of this area of research.
---
The new Meta/Oculus glasses are here and, although they won't be the disruptive gamechanger many are waiting for, they will be a significant step in that direction. Although not ideal, this can be positive as it gives more time for businesses to position themselves in the VR market before their competitors.
After Connect 2022, we are already looking forward to the following year's event, expecting an inspiring, tech-focused presentation of a new disruptive headset that could lead to an industry breakthrough.