Apple's latest technological innovation, the Vision Pro, has garnered attention for its impressive features in augmented reality. Seamlessly merging the real and digital worlds, this advanced device offers an immersive experience with intuitive controls, extensive functionality, and a sleek design.
---
Immersive Augmented Reality Experience
The Apple Vision Pro takes augmented reality to new heights, effortlessly integrating virtual elements into the user's environment. Through eye movements, voice commands, and hand gestures, users can interact with the spatial interface, while the device casts shadows of virtual objects to enhance depth and realism.
In addition to its augmented reality capabilities, the Vision Pro provides a virtual reality experience, allowing users to explore virtual spaces using an integrated control wheel. Equipped with advanced sensors, the device ensures an immersive experience, even in low-light conditions.
Work and Productivity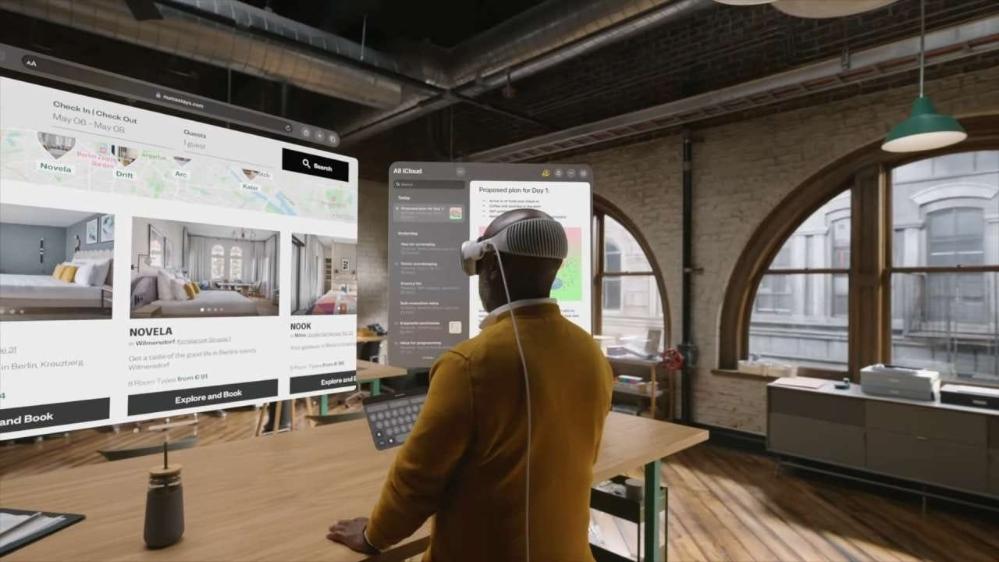 The Vision Pro integrates with Apple's ecosystem, providing easy access to iCloud and compatibility with most basic iOS apps. Professionals can efficiently manage their work with customizable layers, accessing apps, widgets, 3D models, virtual keyboards, and other essential tools. With low-latency connectivity to Mac computers, the device facilitates remote work, empowering users with flexibility and mobility.
Furthermore, the Vision Pro incorporates FaceTime integration, making virtual meetings engaging and interactive. This feature enhances interaction, allowing professionals to communicate and collaborate effectively from anywhere. The Vision Pro is a valuable tool for enhancing productivity and fostering creativity in modern work environments.
Entertainment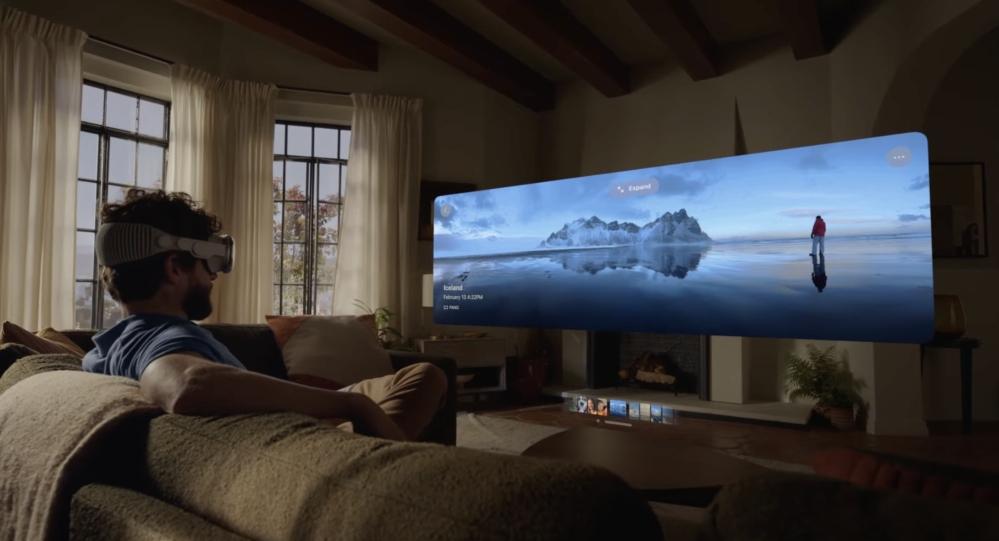 The Vision Pro offers an engaging multimedia experience, presenting photos, panoramas, and videos on 2D layers. Users can capture and relive their favorite moments in a three-dimensional format, leveraging the device's advanced camera capabilities. While the Vision Pro does not capture 360-degree content, it provides a compelling visual experience.
The device dynamically adjusts light and color for video content, creating an immersive cinema mode. Its comfortable design, makes it an ideal companion for long-haul flights, allowing users to enjoy 3D movies and games. Collaborations with Disney promise exciting immersive experiences, including Marvel projects, documentaries, and live sporting events.
Design and Specifications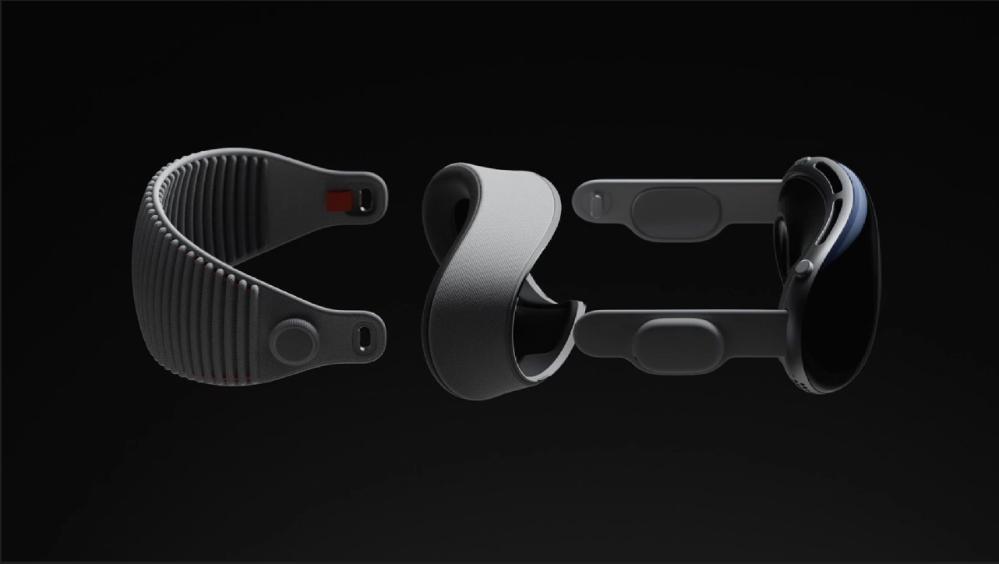 The Vision Pro showcases Apple's innovation with its lightweight design, laminated glass, and carefully designed cushioned straps for maximum comfort during extended use. The device features an array of cameras, enabling users to capture and interact with their surroundings in detail. The Vision Pro incorporates the exclusive *EyeSight *system, an OLED panel that displays a model of the user's eyes, enhancing the social interaction while wearing the glasses.
With a total of 23 million pixels, the Vision Pro's display offers exceptional visual clarity and detail. Its advanced spatial computer, coupled with the real-time sensor system, micro OLED display technology and high-quality lenses ensures a superior augmented and virtual reality experience. Powered by the Apple Silicon M2 processor and the R1 chip, specifically tailored for the Vision Pro, users can expect smooth performance and minimal latency. The device also features an external battery with a two-hour duration.
Additionally, the Vision Pro incorporates visionOS, an operating system designed specifically for what Apple named as spatial computing. With its own development kits and app store, visionOS enables developers to create immersive and innovative experiences for the device. The Vision Pro's eye-tracking functionality allows users to utilize their eye movements as a cursor, providing a more intuitive and seamless interaction.
---
While the Apple Vision Pro has generated mixed reviews due to its high price point, its groundbreaking features and exceptional capabilities make it a significant advancement in augmented reality, and reveals the company's great interest in the immersive market. The device's integration with the Apple ecosystem, cutting-edge specifications, and transformative potential in work and entertainment set a new standard for AR devices. However, the Vision Pro's exclusivity may hinder its widespread adoption, raising questions about its ability to propel virtual reality into the mainstream market. Additionally, the gaming experience and availability of compatible titles are crucial factors that need clarification. The Vision Pro holds promise as a pioneering device, but its premium pricing will likely limit its accessibility to professionals and enthusiasts. The Apple Vision Pro will be available starting at $3499 and is set to launch in the USA at the beginning of next year. Demos of the Vision Pro can be experienced at Apple stores.